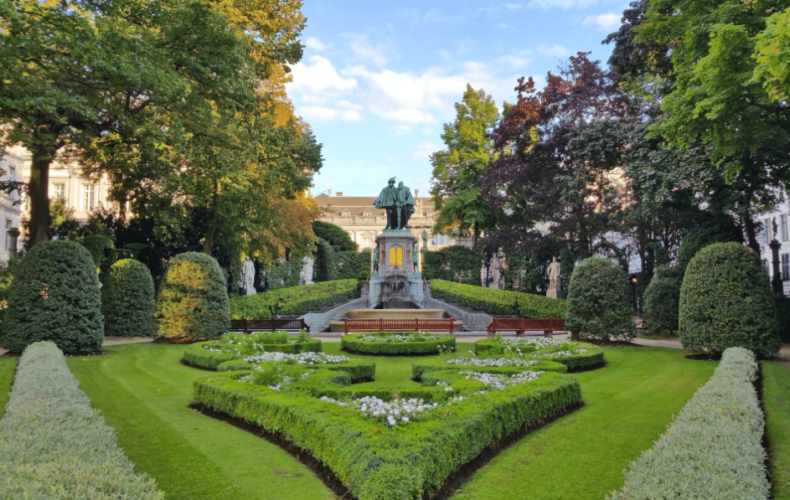 Summer holidays in Brussels: discover the five must-do activities for a successful summer holiday in Belgium
Are you looking for your next summer holiday destination? Fancy discovering Belgium? Here are five essential activities to help you prepare for summer in Brussels.
1. Discover Brussels in summer
Whether you arrive at Gare du Midi, Charleroi or Zaventem airport, or by car, all roads lead to Brussels! As soon as you arrive, venture into the cobbled streets of central Brussels and pass by the Grand Place, an architectural gem. Linger at Place Polaert, near the Palais de Justice, to admire the sunset and the breathtaking view over the whole of Brussels. The best way to discover the Belgian capital is on foot or by bike.
2. Learning French in Brussels
A stay in Brussels means interacting with the locals and the many expats who live in the capital. Dutch and French are the city's two official languages. French is the language most commonly spoken by almost 75% of the Belgian population. Dutch comes in second place.
If you want to make the most of your stay in Brussels, learn the basics of French!
Enjoying your summer holidays while learning French in Brussels is ideal for beginners and more experienced French speakers alike! The Alliance Française Brussels-Europe is offering summer French courses with an original intensive formula combined with cultural outings with commentary in French in Brussels. This means you can learn French in the morning and discover Brussels in the afternoon, practising your French as you go.
Learning French in Brussels in summer also means taking advantage of standard courses two evenings/week or French workshops.
3. Taste the local specialities
Your stay in Belgium wouldn't be the same if you didn't give in to the temptation of local specialities. Everyone in Brussels has their favourite chip shop! During your stay in Brussels, it's up to you to try the best known (or not). Fritland, la friterie de la Barrière Saint-Gilles, Maison Antoine, Patatak and friterie Flagey may well hold no secrets for you! For a refreshing break, there's nothing like lounging around with a beer, coffee or ice cream in the guinguettes and terraces. The Belga, near the Flagey ponds, the Hospices gardens, the Vallée and the Fonderie are all very pleasant places to be in Brussels in summer.
4. Take advantage of the North Sea and Brussels' open-air swimming pools
Summer in Brussels means access to the North Sea in less than an hour and a half by train! Many Brussels residents spend their weekends lounging on the Belgian coast. Take advantage of your stay to visit Ostend or Knokke, the two most popular seaside resorts. Without having to take the train, Brussels also offers outdoor swimming pools. The temporary FLOW swimming pool and the MIX complex swimming pool will be welcoming you throughout the summer of 2023!
5. Living in Brussels like a local
In summer, Brussels is also a city of guinguettes, parks and outdoor activities.
Here is a list of places to visit in Brussels this summer:
As you can see, choosing Brussels for your summer holidays is a great way to discover the city and learn French. A rich and varied cultural programme awaits you, to be discovered in our cultural agenda!