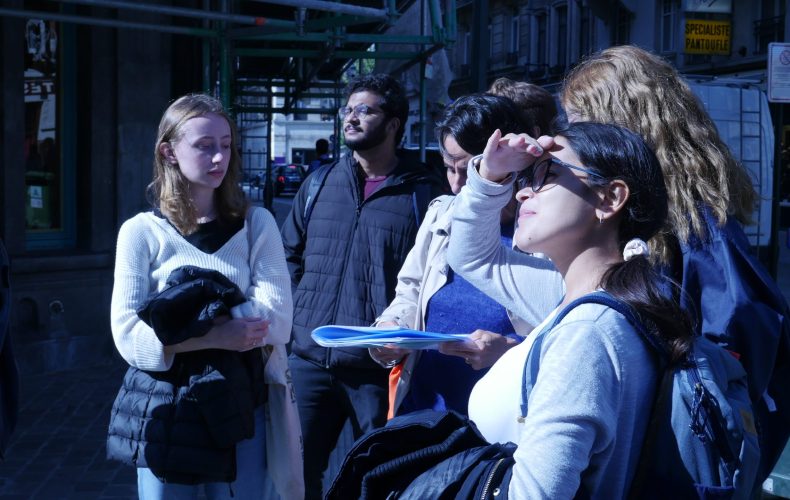 Our courses
More than just French courses
Why learn French with us?
The expertise of French as a Foreign Language
Take advantage of quality teaching, innovative and labelled Alliance Française which allows you to receive teaching from the worldwide network of Alliances Françaises.
Our teaching expertise
Immersive, inclusive and cultural learning of French
A taste for learning French also includes immersion in Belgian, French and wider Francophone cultures.
By joining the Alliance Française Brussels-Europe, you will have privileged access to our digital media library and to a multitude of exclusive cultural events!
Culture
An internationally recognized examination center
Wish to validate your French skills officially? We set up the DELF diploma and the Test de Connaissance en Français (TCF), and value them thanks to official and recognized exams.
Discover the exams'
Modern premises in the heart of Brussels
Our premises are located in the European district in a pleasant, modern, well-equipped classrooms with comfortable furniture. We guarantee that you will learn in the best conditions possible!
Read more'