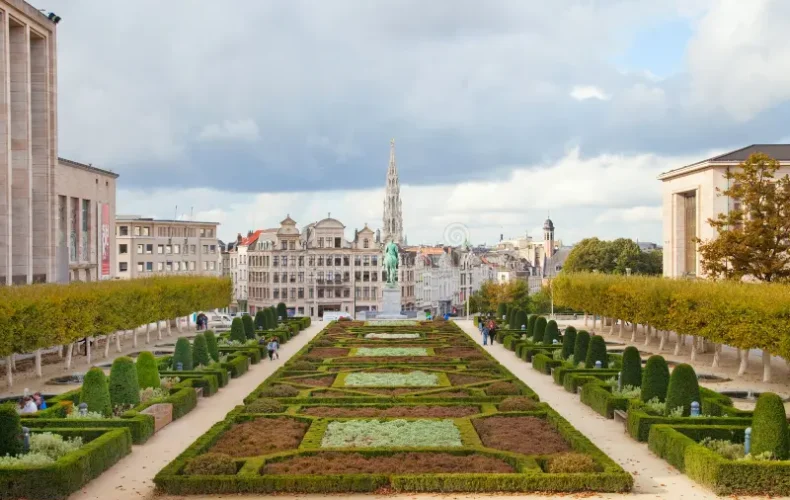 As the cultural life never ends in Brussels, we've put together a selection of the most eagerly awaited cultural events in October!
Festival FrancoFaune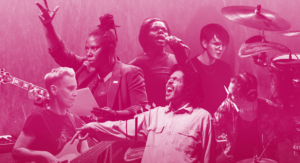 From October 3 to 18, FrancoFaune continues to thrill as it celebrates its 10th anniversary. From emblematic Brussels sites, to the Chênée cultural center in Liège and to Central in La Louvière, the festival takes you on a journey of no less than 50 concerts in 20 places across Brussels and Wallonia.
The artists – Belgian, French, Swiss and Québéco-Canadian – are each more diverse and original than the last, and are sure to offer an audacious musical program.
Visit FrancoFaune for more information.
Art On Paper
For its 8th edition, Art on Paper, the Brussels drawing fair, will be held from October 5 to 8, 2023 at the Tour & Taxis Maritime Station.
(Re)Discover contemporary, modern and antique drawing at the international fair dedicated to this art form. This event is part of the 4th edition of Brussels Drawing Week, from October 2 to 8, which celebrates the diversity of drawing and offers a rich and varied cultural agenda: exhibitions, conferences, workshops and guided tours.
In all, thanks to over 60 Belgian and international galleries, the On Paper event offers drawing enthusiasts and professionals a chance to reconnect with their passion, for an entire weekend.
Festival Artonov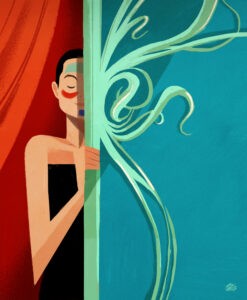 As 2023 marks the year of Art Nouveau in Brussels, the ARTONOV festival associate the capital's emblematic Art Nouveau and Art Deco architectural styles with various forms of living art: music, theater, dance and fashion.
From October 7 to 15, the festival welcomes audiences to Art Nouveau landmarks such as Maison St-Cyre, Ecole fondamentale n°13 and Maison Hannon. By uniting the visual and performing arts, these architectural gems are appreciated from a new angle, and take part in performances and artistic creations.
Visit Artonov website to discover the detailed program.
Festival Alimenterre
The 7th art comes to Brussels and throughout Belgium, from October 10 to 15, 2023, for the Alimenterre festival, which uses cinema as a powerful tool for raising awareness.
With a view to denouncing the stakes we face, the festival offers a selection of films and documentaries that address current agricultural and food challenges and propose alternatives on every scale.
Much more than just films, the Alimenterre festival also includes engaged debates, concerts and other events that will definitely have an impact on your perception of the earth and your relationship with the living and with each other.
To discover the detailed program, click here.
Museum Night Fever 2023
Don't miss the 16th Museum Night Fever on October 21. For the occasion, 33 museums will open their doors from 7pm until 1am. From Bozar, which is making a comeback after a few years of absence, to the Schaerbeek Beer Museum, which is taking part for the first time, the cultural offering of Museum Night Fever 2023 promises to be rich and colorful.
Discover the museums you have never taken the time to visit, or revisit the ones you love, through a unique experience. After 1 a.m., the party doesn't stop there: you can choose between C12 and Botanique for afterparties end up the evening on a high note.
For full details of the program, visit the MusemNightFever website on October 2.
Festival International du Film Francophone de Namur / FIFF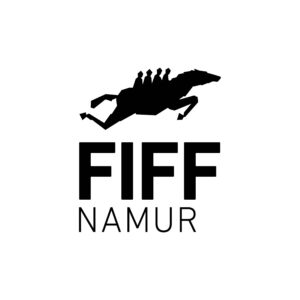 For once, we're getting off the beaten Brussels track. Since the whole of Belgium is overflowing with culture, we couldn't close our selection without presenting the famous FIFF!
Join us in the Walloon capital for the 38th Festival International du Film Francophone de Namur, from September 29th to October 6th. Enjoy a multitude of films and exhibitions by French-speaking artists, and be proud to participate in the cultural influence of French-speaking cinema worldwide.
Don't miss the full program on the FIFF website!
Now all you have to do is choose your cultural program of this month. For those of you who haven't had enough, don't miss our selection of films with our partner Cinéart!