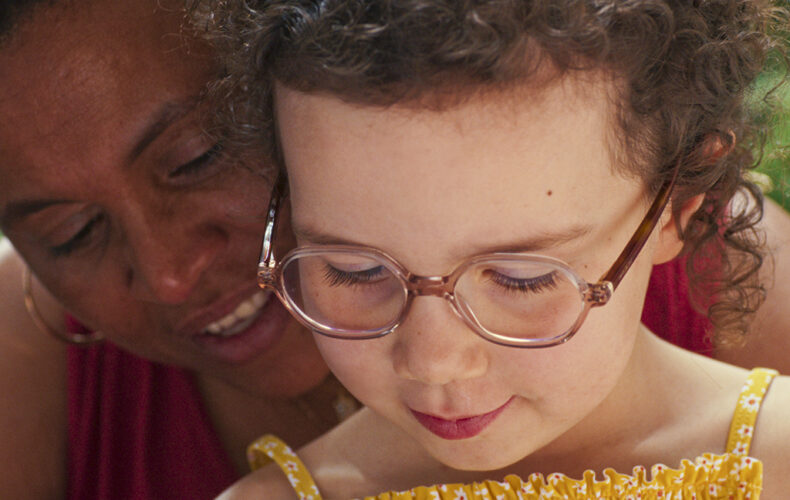 Films selection : focus on Cinéart
The weather is getting colder and the sun sets ever earlier :it's the perfect time to warm up body and soul at the movies! Enjoy your student's benefits and discover the French languages films offered by our partner Cinéart !
For adults and youngsters alike, for lovers of drama and comedy, there's something for everyone. Take a look at the synopsis and enjoy!
Keep an eye on the upcoming contests to try to win free cinema tickets !
Ama Gloria
In cinemas on September 27, 2023, at Cinéart.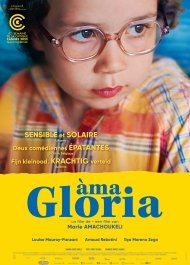 Cléo is just six years old. She strongly loves Gloria, her nanny who has been raising her since she was born. But Gloria has to rush back to Cape Verde to be with her children. Before she leaves, Cléo asks her to keep a promise: to see her again as soon as possible. Gloria invites her to come and spend one last summer with her family and on her island.
Ama Gloria is the first solo film by Marie Amachoukeli (who won the Caméra d'Or at Cannes for "Party Girl", co-directed with Claire Burger and Samuel Theis). Ama Gloria" was presented in Cannes in May 2023, as part of Critics' Week. It was also presented at the BRIFF (Brussels International Film Festival), where it won the RTBF Prize.
We invite you to watch the trailer !
Le procès Goldman
In cinémas from October 4, 2023, at Cinéart.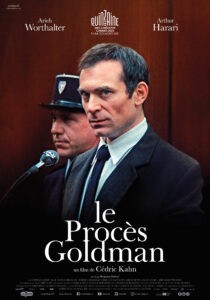 November 1975 saw the start of the second trial of Pierre Goldman, a far-left activist who had been sentenced to life imprisonment in the first instance for four armed robberies, one of which resulted in the death of two pharmacists. Claiming his innocence in the latter case, he became an icon of the intellectual left wing in few weeks only. Georges Kiejman, a young lawyer, took up his defense. But their relationship soon became strained. Goldman, elusive and provocative, risks the death penalty and makes the outcome of the trial uncertain.
To see the trailer for this film by Cédric Kahn, click here!
Nina et le secret du hérisson
In cinemas on October 18, 2023, at Cinéart.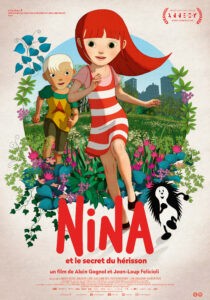 Every evening, Nina likes to listen to the stories her father tells her. They imagine a hedgehog discovering the world. One evening, Nina's father is preoccupied with more serious business matters. Luckily, there's Mehdi, Nina's best friend. What if the treasure hidden in the old factory could solve all their problems? And so begins a great adventure in which they must escape the old neighbor and her cat Fluffy, outwit the guard's traps and bamboozle his big dog… They can count on the little hedgehog to lead the investigation at their side!
A film from Alain Gagnol and Jean Loup Felicioli. Come and see the trailer!
Une année difficile
In cinemas from October 18, 2023, at Cinéart.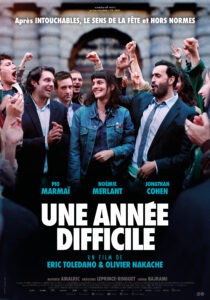 Albert and Bruno are over-indebted and at the end of their journey, and it's on the associative path they're taking together that they come across a group of young environmental activists. More attracted by beer and free chips than by their arguments, they gradually join the movement without conviction…
After "Intouchables", "Le Sens de la fête" and "Hors Normes", Olivier Nakache and Eric Toledano reunite an unexpected and dazzling comedy trio: Noémie Merlant, Pio Marmaï and Jonathan Cohen.
Don't miss the trailer!
For those who can't wait, come to attend the preview of the film "Une année difficile" in the presence of Jonathan Cohen and of director Olivier Nakache, on Friday, September 29, 2023, at the UGC de Brouckère in Brussels!
Don't miss all the student's benefits that you can benefit from by taking a course at Alliance Française Bruxelles-Europe !