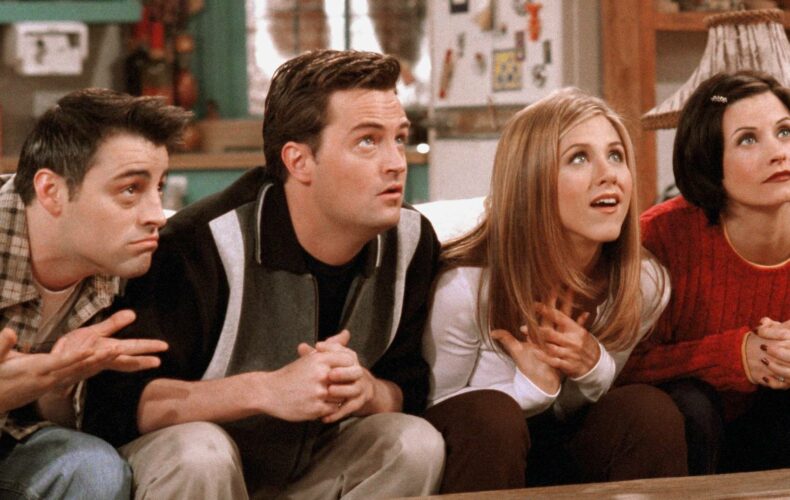 Improve your oral comprehension with French-language series, films and TV-shows
Summer is here! Take the opportunity to (re)watch classic French films. It's a great way to improve your listening skills effortlessly and to immerse yourself in French culture. We've put together a list of series and films for you to watch:
French series
Drama and detective series: Les Petits meurtres d'Agatha Christie, Le Bureau des Légendes, Baron noir, En thérapie, Amours Solitaires, Lupin.
Our favorite: the Amours Solitaires series: Who said the love letter was dead? Through the SMS exchanges of Maud and Simon, relive the key moments in the construction of a young couple. Filmed in two different ways, this series takes us into the intimacy of 2.0 digital correspondence.
Comedy series: Dix pour cent, La Flamme, Drôle, Bref, Kaamelott.
Our favorite: the Dix pour cent series: This series takes us behind the scenes of a Parisian art agency. We follow the crazy adventures of a team of celebrity agents. Good times guaranteed!
The films
Get to know the classics: La Folie des grandeurs, Le Goût des autres, Le Fabuleux destin d'Amélie Poulain.
Our favorite, the classic Le Fabuleux destin d'Amélie Poulain: Amélie, a shy young woman looking to spread happiness around her. So she has no choice but to meddle in the lives of her neighbors. This story explores the themes of love and imagination. It's a film appreciated for its unique visual style and poetic tone.
To relax (Comedy, Drama, Romance): La Boum, L'Auberge espagnole, Intouchables.
Our favorite, La Boum: This 1980 cult film marked Sophie Marceau's entry into the world of cinema. She plays Vic, a teenager who experiences her first love, but also the disillusionment of her parents.
To laugh out loud (Comedy): The Adventures of Rabbi Jacob, Le Père Noël est une ordure, Les Visiteurs, Le Dîner de cons, Le Sens de la fête.
Our favorite, Les Visiteurs (The Visitors): When a knight from the Middle Ages and his faithful squire arrive in the present, it's a promise of discoveries and gags of all kinds!
To rack your brains (Thriller): L'Assassin habite au 21, Le Cercle rouge, Peur sur la ville, Murder Party, Mon Crime.
Our favorite, Peur sur la ville (Fear in the City): An ideal film to plunge into 1970s Paris alongside Belmondo, an actor renowned for his crime films, and unmask the perpetrator of terrible crimes.
To experiment with strong emotions (Drama, History): La Cérémonie, Le Pianiste, La guerre est déclaré, Mommy, Un Français, 120 battements par minute, Portrait de la jeune fille en feu, Le Chant du Loup.
Our favorite, La Guerre est déclarée (War is declared): Valérie Donzelli tells the story of a young couple, Romeo and Juliette, whose lives are turned upside down when their son is diagnosed with a brain tumor. The film highlights their struggle and the strong bonds that unite them.
To discover the world around us (Documentary): J'irai dormir chez vous, Home, Visages, villages, Demain.
Our favorite, J'irai dormir chez vous (I'll be sleeping at your place): J'irai dormir chez vous is a French TV documentary program hosted by Antoine. A real journey that lets you meet the world!
Animated films: La Tortue Rouge, Azur et Asmar, Persepolis, Metafukaz, Mune.
Our favorite, La Tortue Rouge (The Red Turtle): This animated film tells the story of a man shipwrecked on a desert island. The protagonist soon realizes that he's not alone on the island: a mysterious red turtle lives there. This contemplative feature makes us wonder about solitude and our connections with the world around us.
Television shows
Comedy shows: Burger Quiz, Jamel Comedy Club.
News programs: C'est pas sorcier, Envoyé Spécial, Des trains pas comme les autres.
Our favorite, Burger Quiz: This game show combines absurdist humor with celebrity guests. A great way to unwind after a busy day!
This small selection of French-language series, films and TV shows will help you enjoy your summer while brushing up on your French!