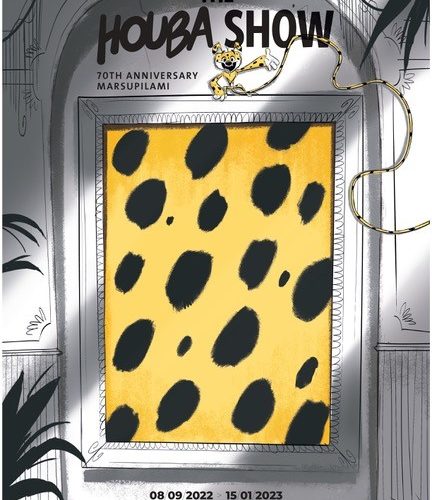 Practical information
Dates
From 08 September 2022 to 15 January 2023
Location
Centre Belge de la Bande Dessinée
Rue des Sables 20 • 1000 Bruxelles (Belgique)
Ouvert du mardi au dimanche, de 10 à 18h
+32(0)2 219 19 80
Reservation
In some words...
It was in 1952, in the adventures of Spirou and
that young readers discovered for the first time the Marsupilami
discovered the Marsupilami for the first time, a funny
creature, funny, incredible, crazy and full of humanity
full of humanity, in the image of André Franquin, his brilliant
creator.
Since its creation, the popularity of the Marsupilami has
has not stopped growing! This fabulous animal has thus
emancipated from the adventures of Spirou to live his own
his own adventures in albums, but also via numerous
but also via numerous animated series, video games
video games, derivative products, as well as through a film
directed in 2012 by Alain Chabat.
On the occasion of the character's 70th birthday, the CBBD
(re)discover him from every angle and learn a little more about the customs and habits of this
of this strange creature!