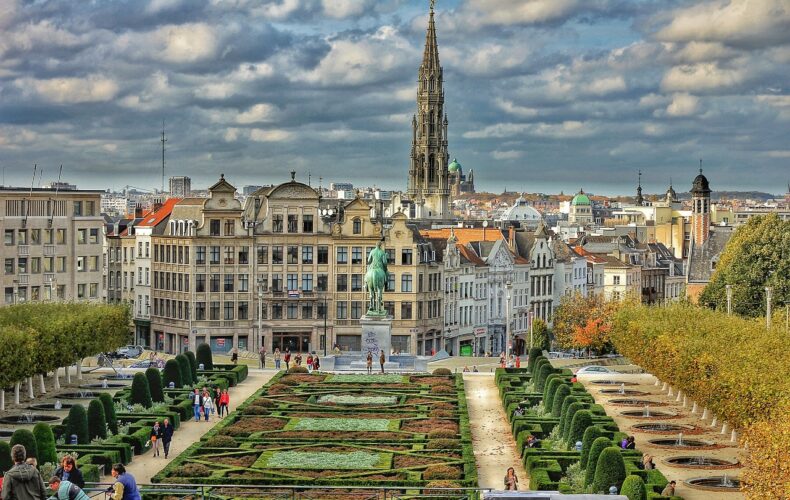 The cultural season in Brussels
Summer is coming to an end but the sun keeps shining on Brussel's cultural life. The Alliance Française Bruxelles-Europe helps you get back to school by providing you a diverse list of cultural activities to enjoy in September 2023, in Brussels.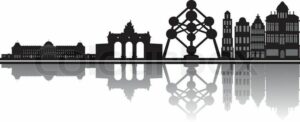 Maple Glider Concert
Let's hear some music to get back to work off to a good start ! On September 21 2023, Le Botanique invits you to attend a concert by Maple Glider, whose style is both folk and minimalist.
Musician, songwriter and performer for artists such as Angel Olsen, Sharon Van Etten and Adrianne Lenker, Maple Glider is now performing for Belgian audiences, for our greatest pleasure !
Forest Sounds Festival
You feel more at ease surrounded by festival-goers ready to party and to have fun ? The Forest Sounds Festival is sure to satisfy you! Let's meet on 1st and 2nd September 2023, where a wide-ranging program of original and talented artists, from contemporary to electro, will meet you.
Combine the festivities with the oppportunity to meet new people thanks to activities and events so you can wait for your favorite artist to go on stage and perform.
To make a long story short, there is something for everyone !
20 years of Farm-prod: An event-exhibition on and by the painters' collective Farm Prod
Farm Prod is an urban art collective that brings together painters, graffiti artists, video artists, web designers, illustrators and graphic artists. To celebrate its twentieth anniversary, the collective is organizing an exhibition from the 1st September 2023 until the end of the month.
Immerse yourself in the art of urban artists through concerts, tours and workshops dedicated to sharing their passions and giving you access to the past two decades in the life of the collective's members who have contributed to bring art and culture to life in Brussels.
BD Comics Trip festival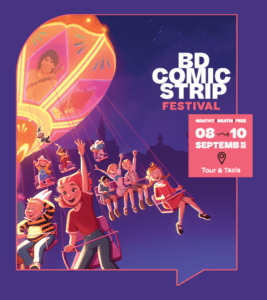 For comic book fans: don't miss the BD Comic Trip  Festival from September 8 to 10, where the culture of the 9th Art is promoted. On the agenda setting:
Conferences
Signings sessions
Exhibitions on your favorite heroes…
… and so much more
To round things off, come along to the presentation of the Atomium de la Bande Dessiné prize, designed to support authors and their creations. Who knows? Your favorite author might win!
Tintin: The Immersive Adventure
Let's stay in the comic-book theme and let yourself be overwhelmed into childhood memories by an immersive experience in one of Hergé's most famous works: Tintin Adventures. Fans of the hero with the puffball will be delighted as they (re)discover the characters in a colorful exhibition featuring the hero's faithful sidekicks. And what would Tintin be without his iconic villains? There is something for young and old alike!
Let's meet on September 27, at Tour et Taxi !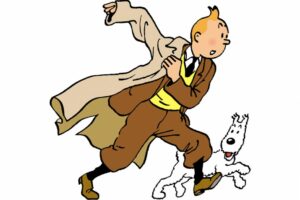 Contour: the Biennial of the Moving Image
Come and celebrate the 10th anniversary of Contour: the Biennial of Moving Images. To mark the occasion, the name has been changed to CON1OUR. But if there is one thing that remains, it's for sure the diversity and quality of the program on offer!
CON1OUR is an opportunity to discover French artists through screenings, shows and immersive exhibitions, over an 8-week period. Start: September 9, 2023.
Brussels Galery Week-end
2023 marks the 15th edition of Brussels Galery Week-end! From September 7 to 10, 2023, many art galleries and artists' institutions open their doors and invite you to immerse yourself in the galleries of Brussels.
I invite you to check out the program fora weekend full of culture.
All lights on Brussels
Bozar presents a series of short films in which you can explore and rediscover the city of Brussels from behind your screen. Carefully chosen in collaboration with the Belgian Short Film Agency, this selection promises an evening full of emotion.
Don't wait any longer to book your seat and come and follow the adventures of Belgian citizens in the capital, whom you will sure recognize yourself in ! See you on September 14, 2023.
Poetik Bazar ; Passa Porta
Passa Porta offers you an international program of poetry at the first-ever poetry market in Brussels. On the program: publishers, poetry journals and Belgian poets.
Join us at Passa Porta from September 1, 2023, for the whole month, when Dutch-speaking and French-speaking Belgians put aside their differences and come together for a few verses.
Belgian Beer Week-end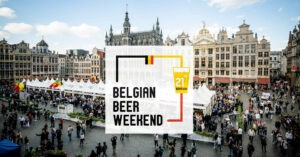 Tempted by the local culinary specialities Belgium has to offer? Come and enjoy with friends and family at the Belgian Beer Weekend. Choose your favorite one among the 500 different beers from over 50 traditional Belgian breweries.
And what's the bonus? Enjoy your drink in the sublime setting of one of the world's most beautiful squares! Let's meet from September 1 to September 3, 2023 at Brussels' Grand-Place !
Eat festival
It's now time to eat ! Let's discover the Eat Festival program: signature dishes, desserts, cheese, Bordeaux wine, beers and so much more. To sum up, you will find the best Belgium (and France!) have to offer.
Enjoy those 4 days of festival, from September 28 to October 1, 2023, to which the BXLBeerFest will be joining for the first time, with the only aim of delighting you.
Heritage Days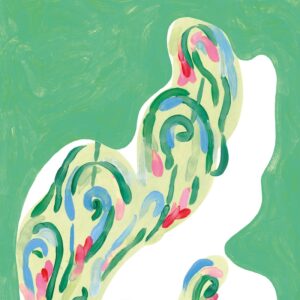 The 35th edition of the Heritage Days will focus on the theme of Art Nouveau! On September 16 and 17, 2023, enjoy guided tours and cultural events dedicated to the history of Art Nouveau. Come and discover the uniqueness of this iconic trend.
Among the must-see places on the program: the Bozar opens its doors to let you enjoy Victor Horta's architectural masterpiece.
To find out more about all the museums and monuments where the cultural value of Art Nouveau has to be seen, visit urban.brussels for the full program!
Don't forget to register to our Open Door Day on September 14th, 2023 to experience Brussels in French !