TCF Canada
The TCF Canada is a test of linguistic standard in French, in line with the standards for Immigration, Refugees and Citizenship Canada (IRCC).
Register now
Adult, Teenager
Immigration to Canada
From A1 to C2
240€
Certificate valid for 2 years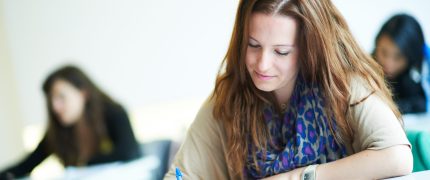 Calendar
Browse below the different sessions available to validate your learning of French!
| Level | Written examination | Oral examination |
| --- | --- | --- |
| FULL | 11/07/2023 and 12/07/2023 | N/A |
| Level | Written examination | Oral examination |
| --- | --- | --- |
| All | 10/10/23 and 11/10/23 | N/A |
| Level | Written examination | Oral examination |
| --- | --- | --- |
| All | 07/11/2023 and 08/11/2023 | N/A |
This test involves four examinations:
Oral comprehension examination (35 minutes)
Written comprehension examination (1 hour)
Oral expression examination (12 minutes)
Written expression examination (1 hour)
Course of the exam
The exam is taken on computer, except for the oral exam. 
Administrative requirements
Your photo will be taken on the day of the French exam. Don't forget to bring your passport when you take the test. If other administrative requirements are necessary, you will be informed in advance.
Convocation
You will receive your official invitation by e-mail at the latest 5 days before the start of the collective tests.
Results and certificate
On the day of your exams, you will receive a provisional certificate of results.
Your final certificate will be available 2 weeks after your exam at the reception of the Alliance Française Brussels-Europe. It can be sent to you on request (postal charges at your expense).
No duplicate of your certificate will be issued.
C
andidates with special needs
The Alliance Française de Bruxelles-Europe provides any candidate who reports a disability affecting a physical, sensory, mental, cognitive or psychic function, with the material facilities or staff assistance to enable him/her to take part in the tests. This will allow him/her to participate in the session under working conditions that re-establish equality between candidates. He/She can be exempted from one of the skills if an adaptation is not possible. 
For this purpose:   
The candidate must indicate his or her disability at the time of registration and as soon as possible so that the examination center can put in place the appropriate arrangements. 

 

They must provide an official document from a medical authority indicating the diagnosis and specifying the recommended accommodations for a foreign language exam. 

 
This certificate should not be more than 2 years old from the date of the tests. 

 
Fee : 240€
All registrations are nominative and non-transferable. Postal charges for sending diplomas or certificates are not included in the examination fee. For more information, please consult our general sales conditions.
Registration
Do not delay, there is a limited number of places per session!