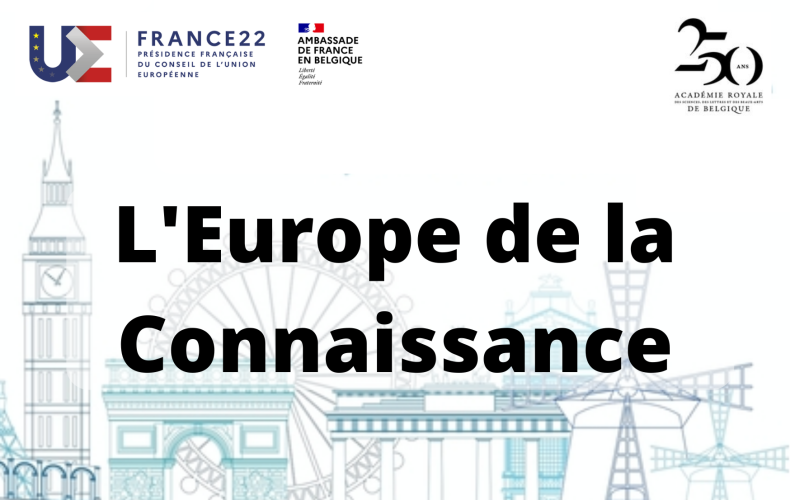 Event
FPEU Conference | "Europe of Knowledge"
Practical information
Dates
22 March 2022 from 18:00 to 00:00
Location
Palais des Académies, Bruxelles
Price
Free
Reservation
In some words...
As part of the French Presidency of the Council of the European Union and the 250th anniversary of the Royal Academy of Belgium, the French Embassy in Belgium and the Royal Academy of Belgium are organising a series of four conferences on the future of Europe.
In this project for a Europe of Knowledge, science is ethical and integral; it is a common good that can belong to every citizen. It unfolds through a variety of disciplines and diverse researcher profiles, and is valued according to its intrinsic value, not the number of publications.
At the heart of this Europe of knowledge, European universities will provide an institutional framework for European cooperation in higher education and research. In this context of the establishment of a European paradigm of open science, the Royal Academy of Belgium and the French Embassy in Belgium propose a dialogue bringing together the central actors of this transformation in France and Belgium:
Sylvie Retailleau, President of the Université Paris-Saclay,
Marin Dacos, Coordinator for Open Science at the French Ministry of Research and Innovation,
Véronique Halloin, Secretary General of the Fonds de la Recherche Scientifique-FNRS,
Nicolas Cudré-Mauroux, General Manager Research & Innovation, Solvay
Moderated by Didier Viviers, Permanent Secretary of the Royal Academy.