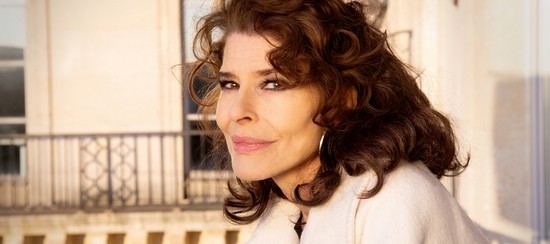 Event
Fanny Ardant, guest of honor of Bozar and the CINEMATEK
Practical information
Dates
From 28 June 2022 to 29 June 2022
Location
Bozar
CINEMATEK
Price
From 6€
Reservation
In some words...
On 28 and 29 June, Fanny Ardant will be present at Bozar and CINEMATEK for several screenings and two discussions about her work.
This key figure of French cinema, revealed by her luminous performance in François Truffaut's La Femme d'à côté (1981) and awarded two Césars during her career (best actress in Gabriel Aghion's Pédale douce in 1997 and best actress in a supporting role for Nicolas Bedos' La Belle Époque in 2020), needs no introduction. Having worked with the greatest French and international directors - Antonioni, Varda, Ozon, Sorrentino, Kurys, to name but a few - Fanny Ardant has also worked behind the camera for Cendres et Sang (2009) and Le divan de Staline (2016).
On 28 June, CINEMATEK will introduce one of Fanny Ardant's major films: La famiglia by Ettore Scola (1987), a work in which intimate history and Italian history intersect, within the walls of a flat crossed by several generations. This screening will be followed by a discussion moderated by Louis d'Anvers, during which Fanny Ardant will talk about her career as an actress and director.
The next day, we invite you to meet our guest at Bozar for an evening that will begin with a great conversation with Hugues Dayet at 7.30pm, before continuing with the screening of the film Lola Pater by Nadir Moknèche (2017) at 8.30pm. Fanny Ardant plays the lead in this Franco-Belgian comedy-drama, which has been hailed by critics for its sensitivity. This evening will also be an opportunity to hear Fanny Ardant talk about her collaborations with Belgian directors André Delvaux (Benvenuta, 1983) and Jean-Jacques Andrien (Australia, 1989).
The screening at Bozar is part of the French Presidency of the Council of the European Union and the BRIFF/Brussels International Film Festival.