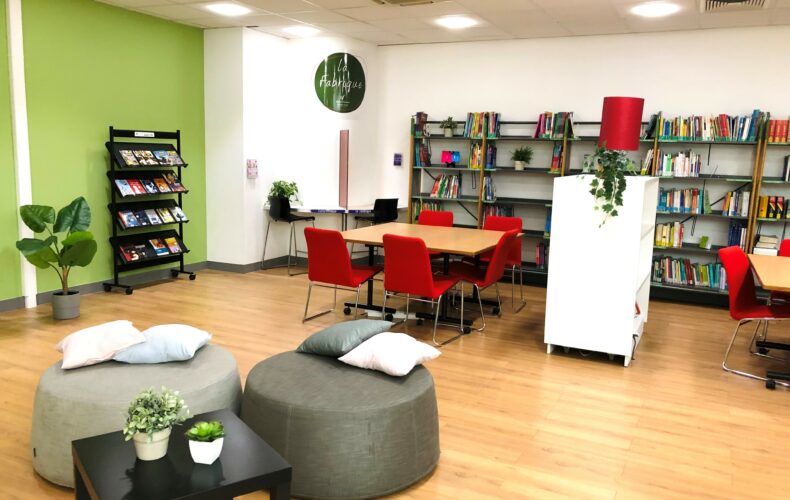 Event
Discover the new cultural space dedicated to our students, "La Fabrique" !
Practical information
Dates
From 01 May 2023 to 01 May 2024
Location
Ground floor | Alliance Française Brussels-Europe
Price
Free
In some words...
After a prolonged closure due to the Covid-19 pandemic, the former resources centre (CDR) of the Alliance Française Bruxelles-Europe has been refurbished to make way for … la Fabrique!
La Fabrique is the result of a desire shared by all : the desire to gather, to meet and to exchange. La Fabrique is a space entirely dedicated to students, teachers and members of the Alliance Française Bruxelles-Europe. It is a space for relaxation and learning, and a place to host events.
What can you find at the Fabrique?
Work spaces;
a relaxation area to take a break;
French-language resources that can be consulted on site;
a HD smart-touch screen to watch films;
a coffee machine;
practical information on Brussels;
WIFI access.